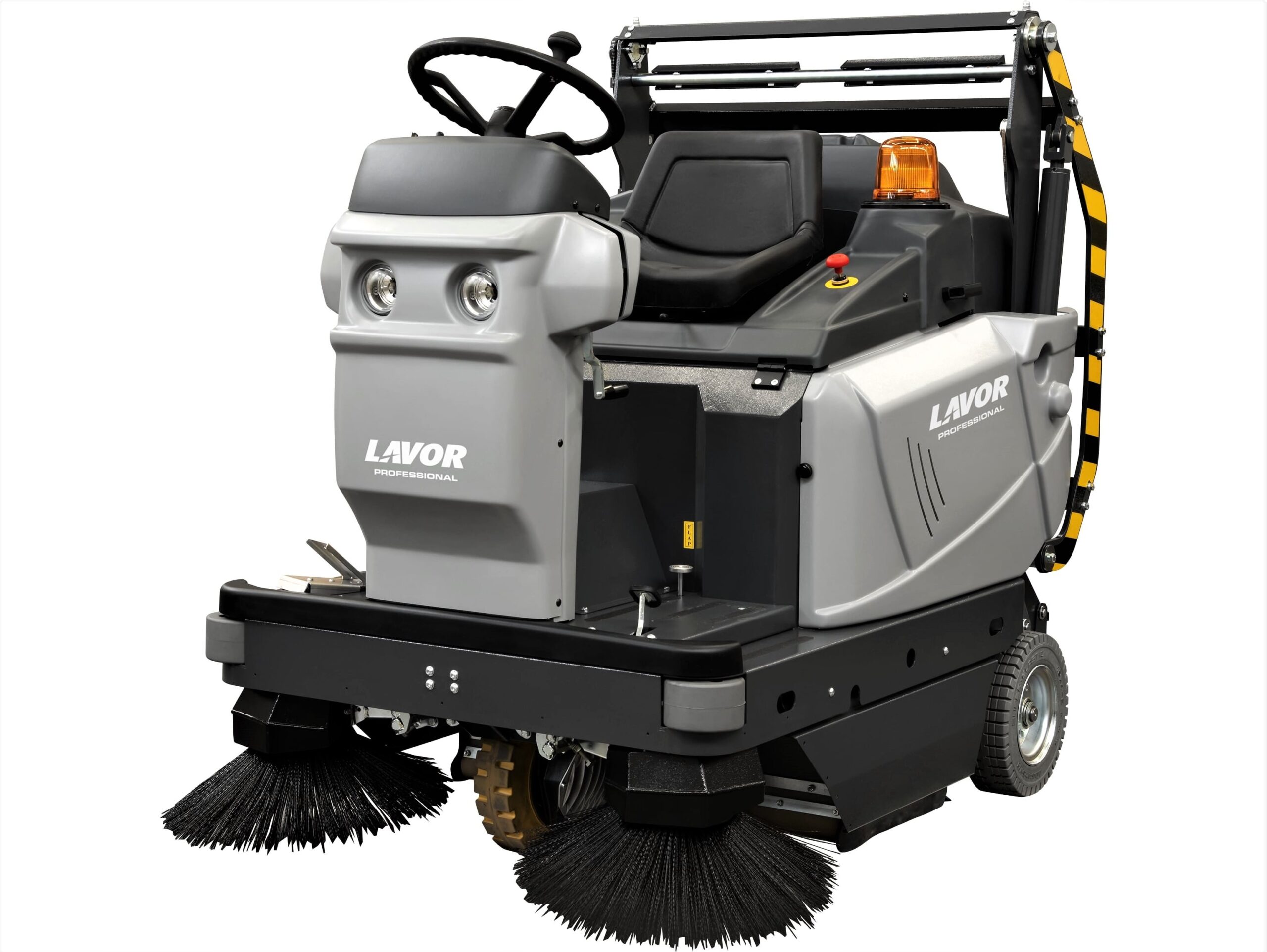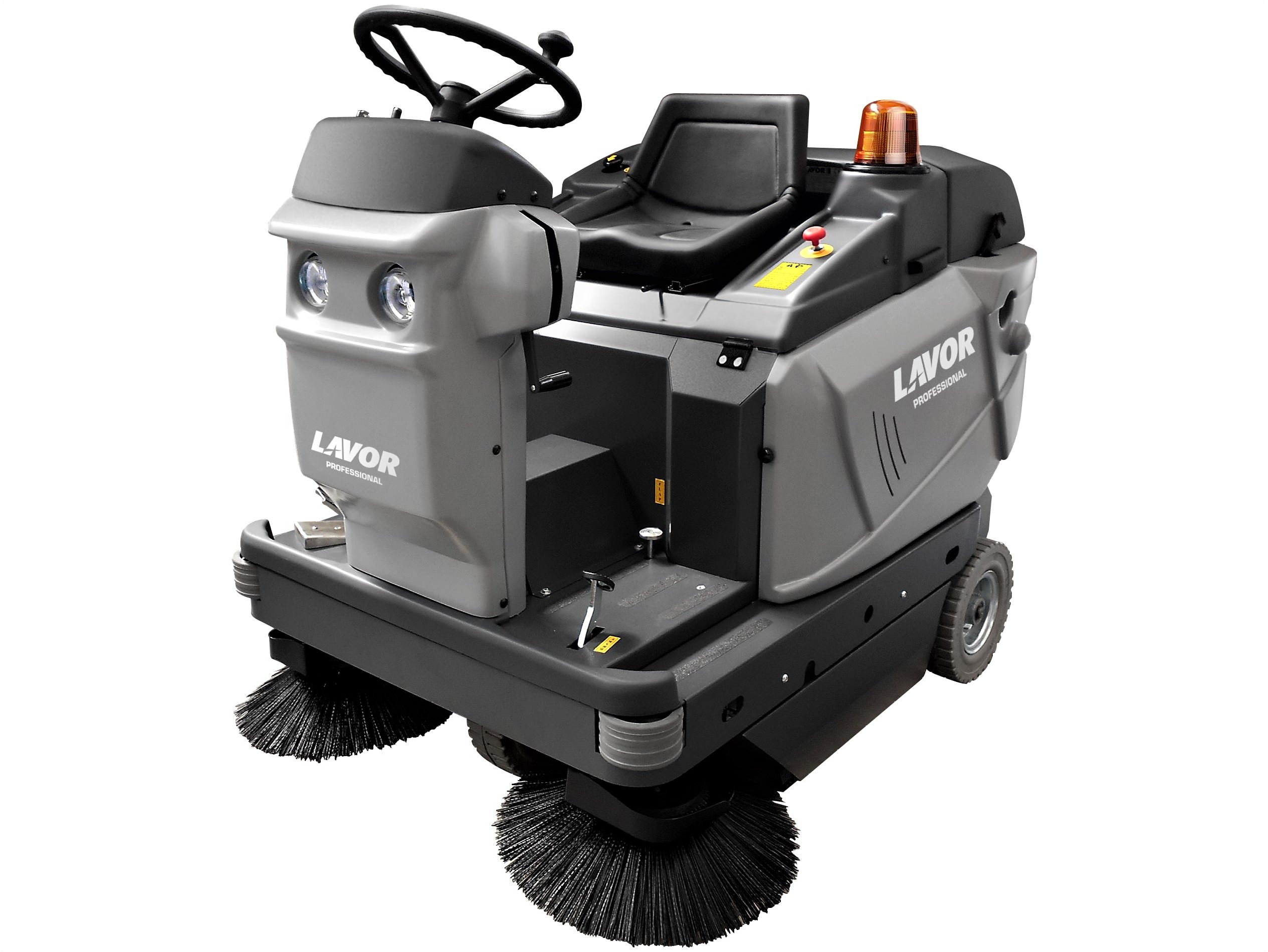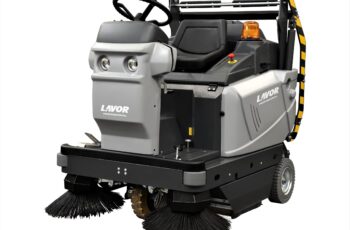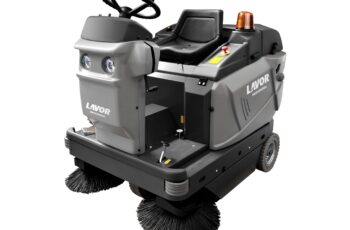 LAVOR 

SWL R 1100 ET BIN-UP
The Biggest from the Biggest
Description
LAVOR SWL R 1100 ET BIN-UP  is Biggest and most Powerful Ride-On Sweeper from our range.
9700 m2/h thanks to it's powerful electrical motor.
It can handle anything you throw at it.
Just Challenge it.
Features:
Ideal for large surfaces.
Large filter surface distributed on 8 cartridge filters fitted with electric filter shaker.
Side brush raising control.
On request DSA unload device for tank emptying into dust containers up to 145 cm height.
Complete right/left side brush.
Anti-trace wheels
Suction switch off.
Lift flap pedal.
Flashing light.
Main brush pressure regulation.
90° steering angle.
Electric starter.
Service and parking brake.
Hour meter and klaxon.
Anti-slip platform.
Indirect back collection.
Front dust vacuum system.
Quick changing of the main brush and side brush without tools.
Long life elastic belts.
Suction selection lever.
Shock proof steel frame.
Traction lever.
Anti-static device.
Battery level indicator.
150 Lt wide collector tank.
Heavy duty steel frame.
Adjustable seat.
Battery and battery charger not included.
24V – 1200W AC three-phase traction motor.
Front working light system.
Technical Data
| | |
| --- | --- |
| Main brush width | 800 mm |
| Main brush + side brush width | 1050 mm |
| Main brush + 2 side brushes | 1300 mm |
| Collector tank | 150 lt |
| Hourly efficiency | 9700 m2/h |
| Traction / limiting gradient | front wheel – 20% |
| Speed | 7,5 Km/h |
| Motor type / power | 24V/3,47 kW V/W |
| Filtering surface | 6,4 m2 |
| Filter shaker | electric |