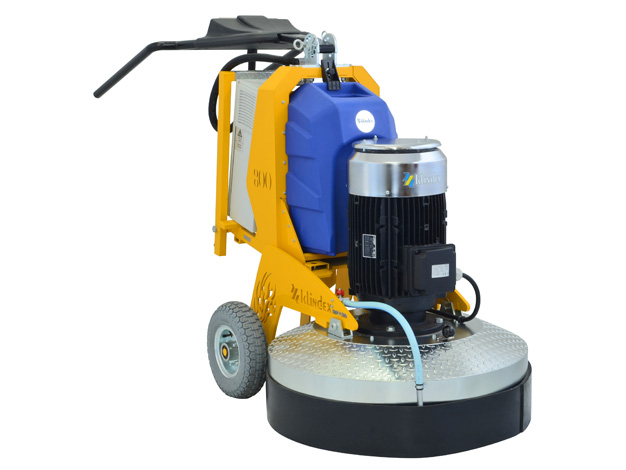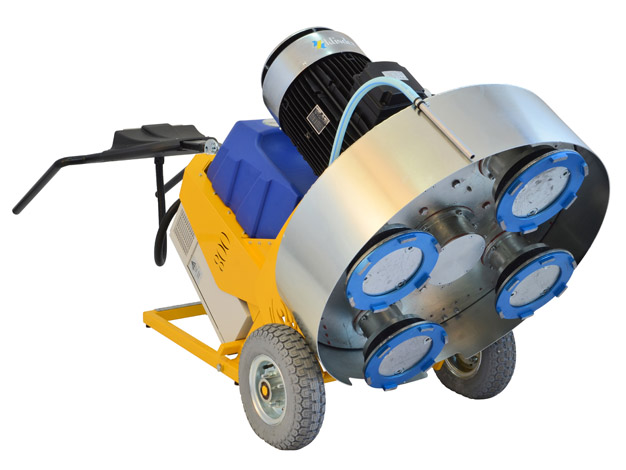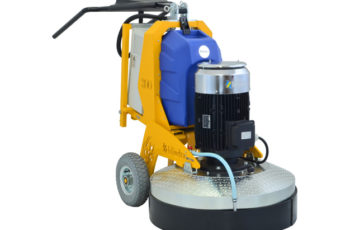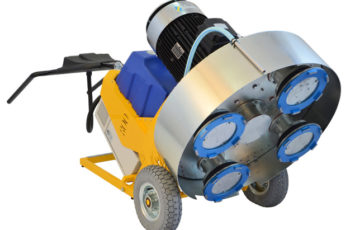 NEW WITH 4 ROTATING HEADS!!
First grinding machine in the world with DCS System.
Description
Hercules series introduces the innovative DCS System that puts in one machine the features of two different ones.
• Using the Hercules in counter rotating mode it results in a grinding and polishing machine for concrete, marble and natural stone floors.
• Using the machine in DCS System mode, it increases the speed of the satellites, turning the Hercules into a high performance industrial floor preparation machine. Suitable for fast removal of resins and glues, for fast exposing of the aggregates and for fast leveling of very uneven surface.
Main features:
• Working width: 800 mm with 4 size 240 mm tools.
• Speed of tools ranging from 450 to 1300 rpm.
• Strong gear box made out of thermo-hardened steel gears for a longer life.
• No noise during the work.
• Auto levelling Planetary System.
• Unmistakable and unblemished Italian design.