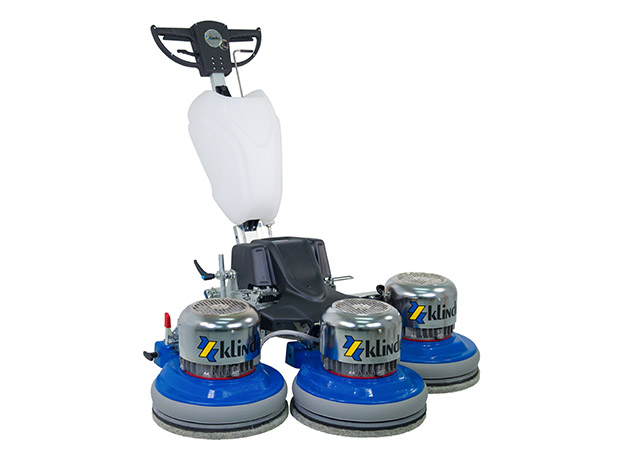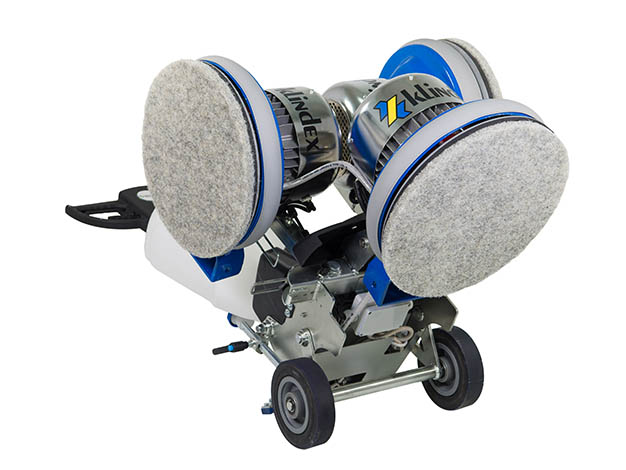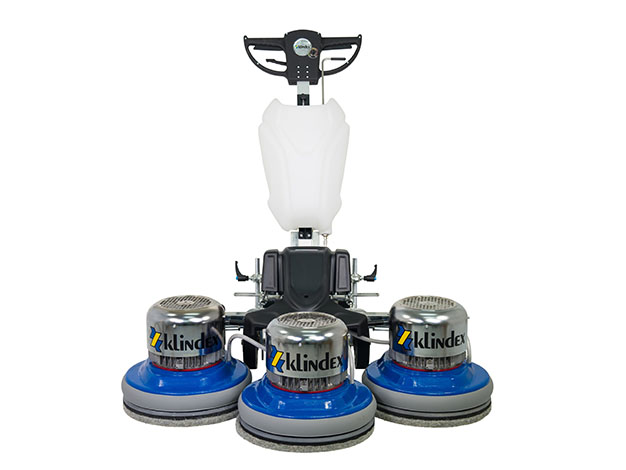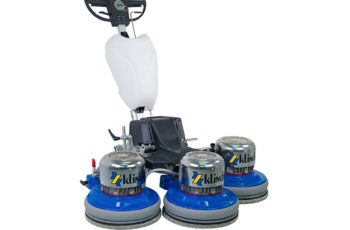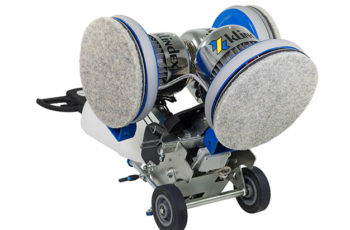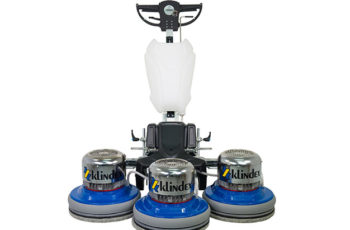 3 heads innovative single disc machine.
The New Triple K: tripled productivity.
Description
The 3-head single brush – Triple K – is a single-phase machine with variable speed. Thanks the extreme maneuverability, it is also a suitable solution to be used by an inexperienced operator, whose productivity is tripled thanks to 3 oscillating heads.
An ideal solution for polishing large surfaces, the New Triple K performs diamond grinding and polishing with polish. By mounting adjustable wheels that rest on the ground, crystallization is performed effortlessly and moving the machine from one room to another is simple as it folds and goes through the normal doors in houses and offices.