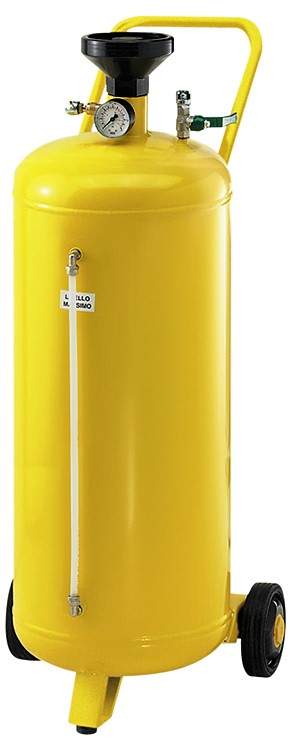 In order to complete the chemical products supply and to allow a better applicability and effectiveness, the sprayers are the perfect solution when supply wideness, usage versatility and quantity savings are taken into consideration.
Description
Sprayers split into two different categories: pneumatic charge and continuous pneumatic charge.
This is a pneumatic sprayer and pneumatic sprayers need to be connected to an air compressor to charge the tank and allow the product vaporization without the connection to the air compressor. They work at high pressures and so they use capacious steel or stainless steel tanks to allow a greater working autonomy.
Technical Data
| | |
| --- | --- |
| Tank volume / type | 50 / painted l |
| Working pressure | 6 bar |
| Pressure indicator | pressure gauge |
| Recharging | pneumatic |