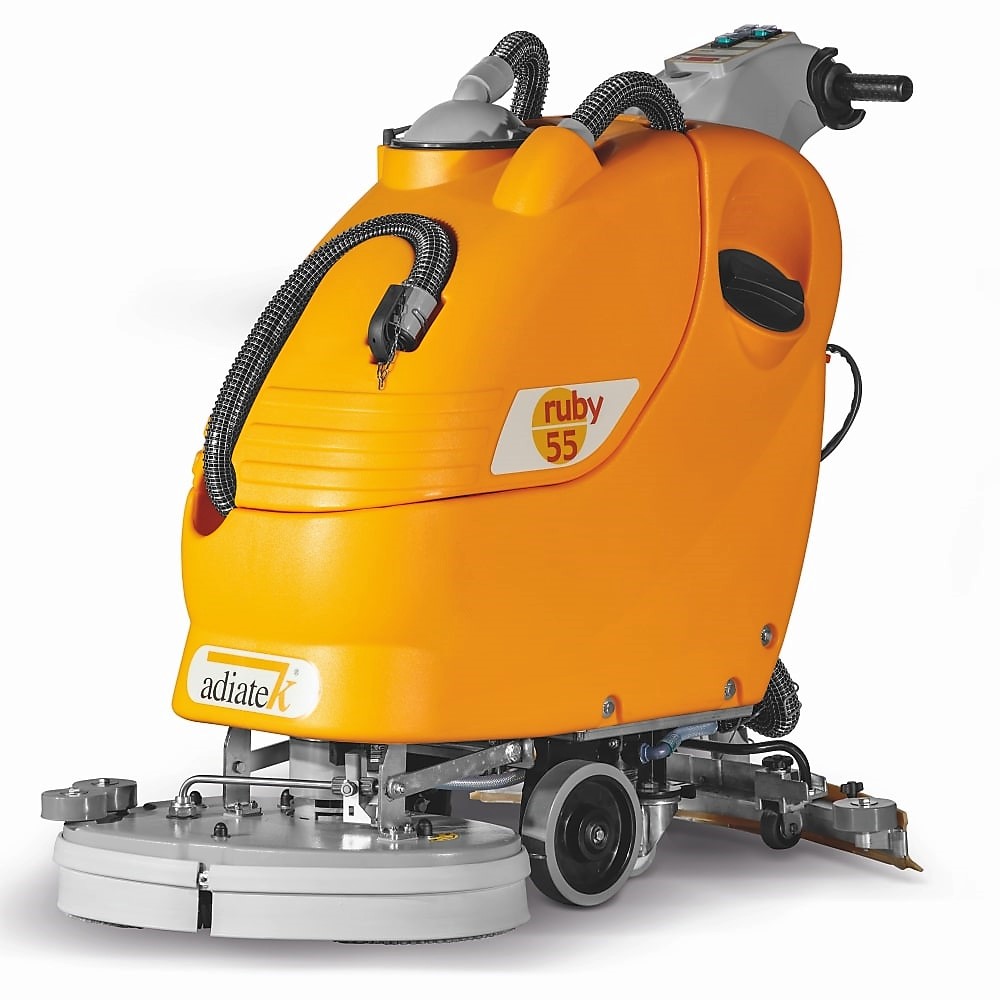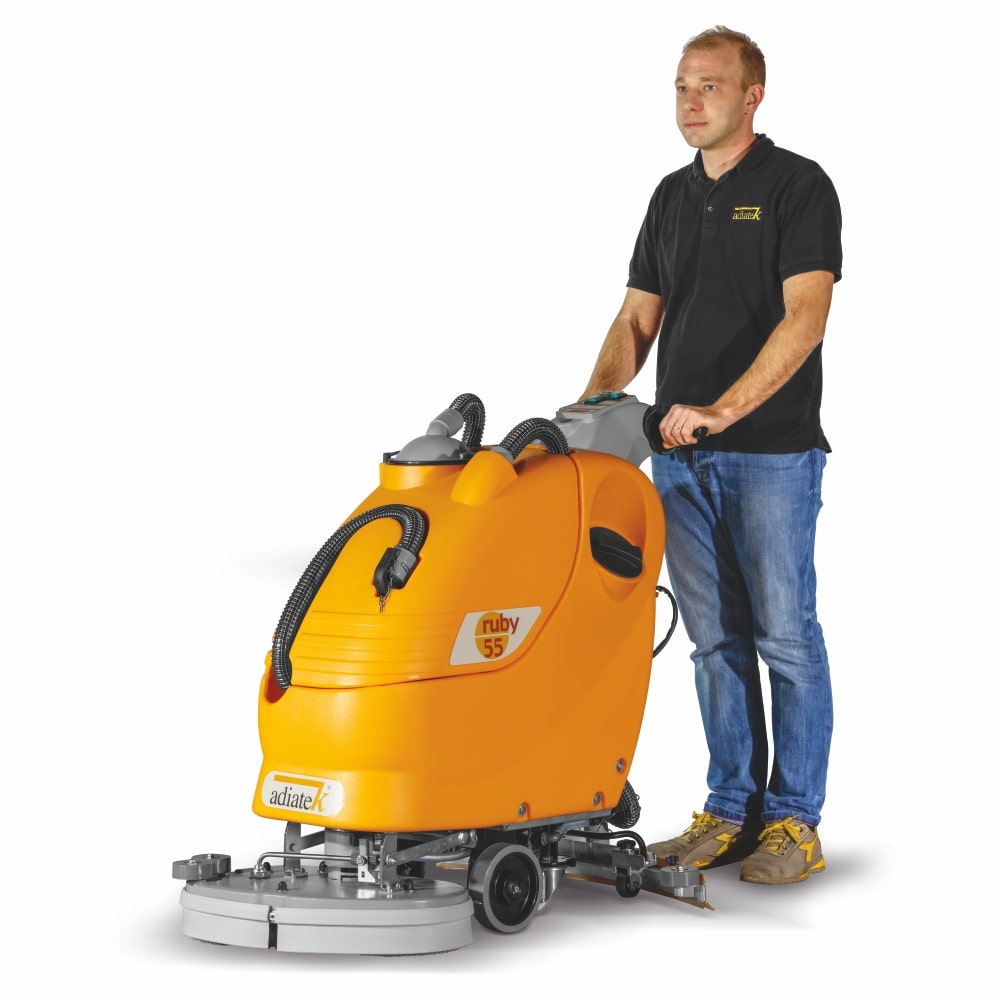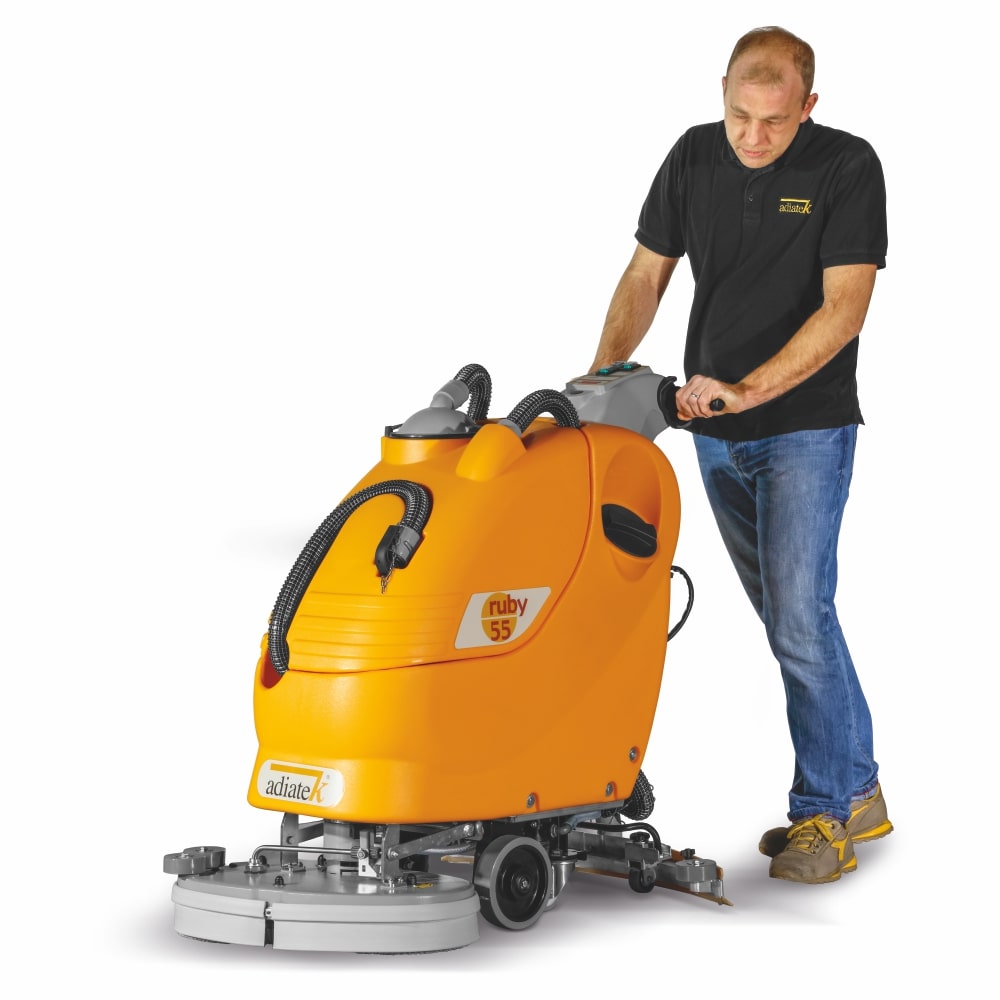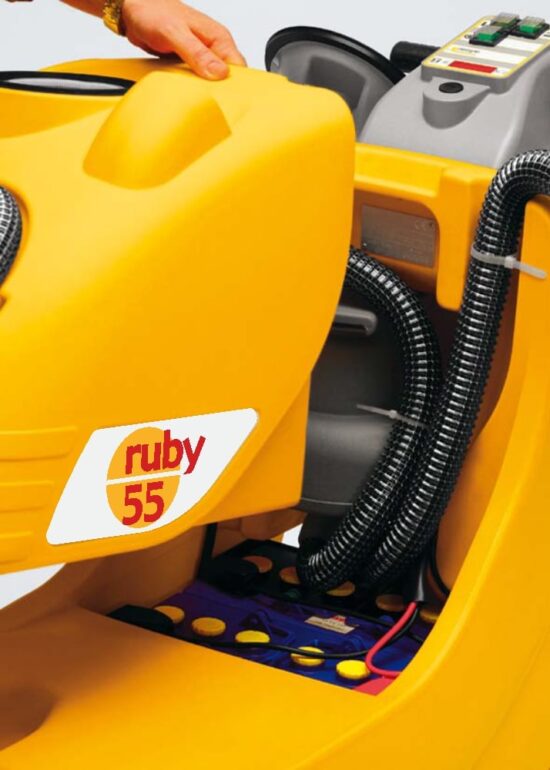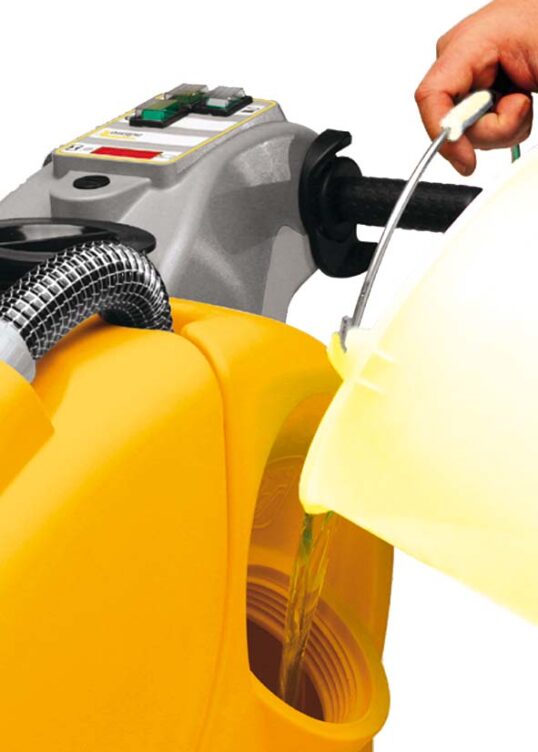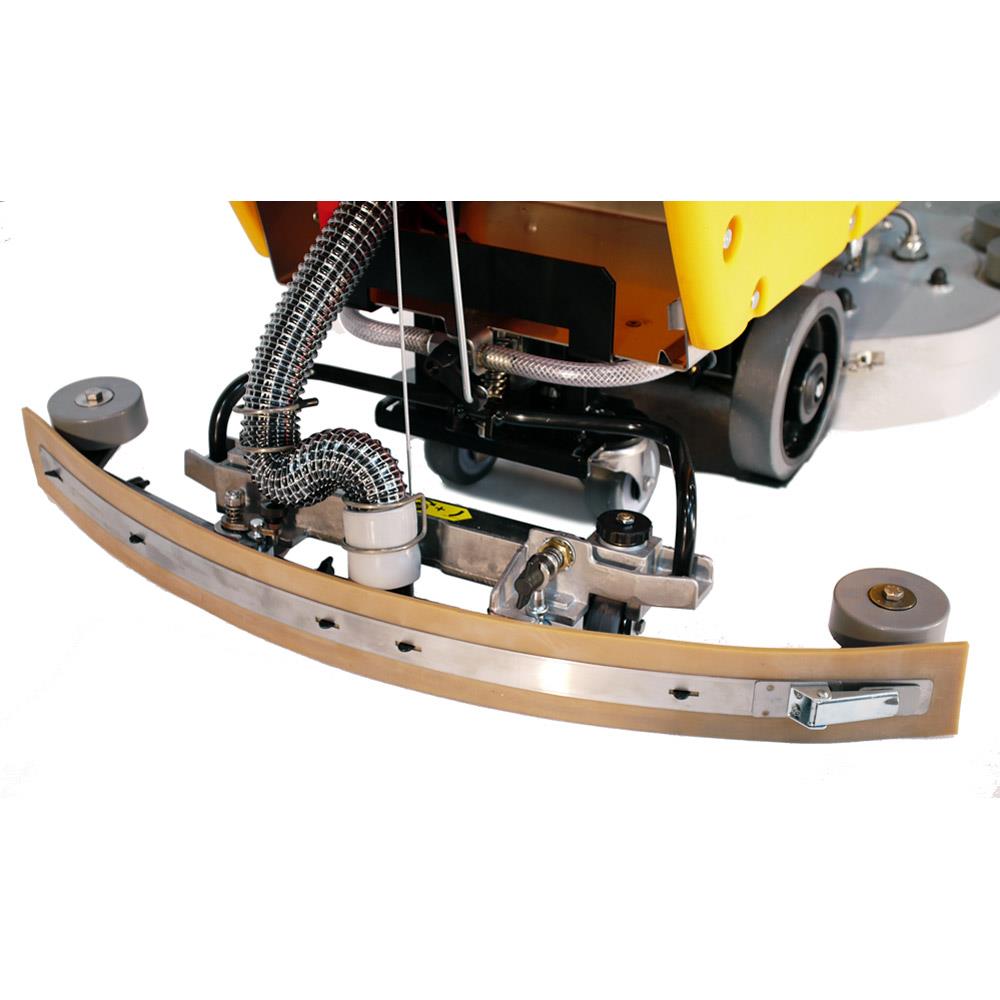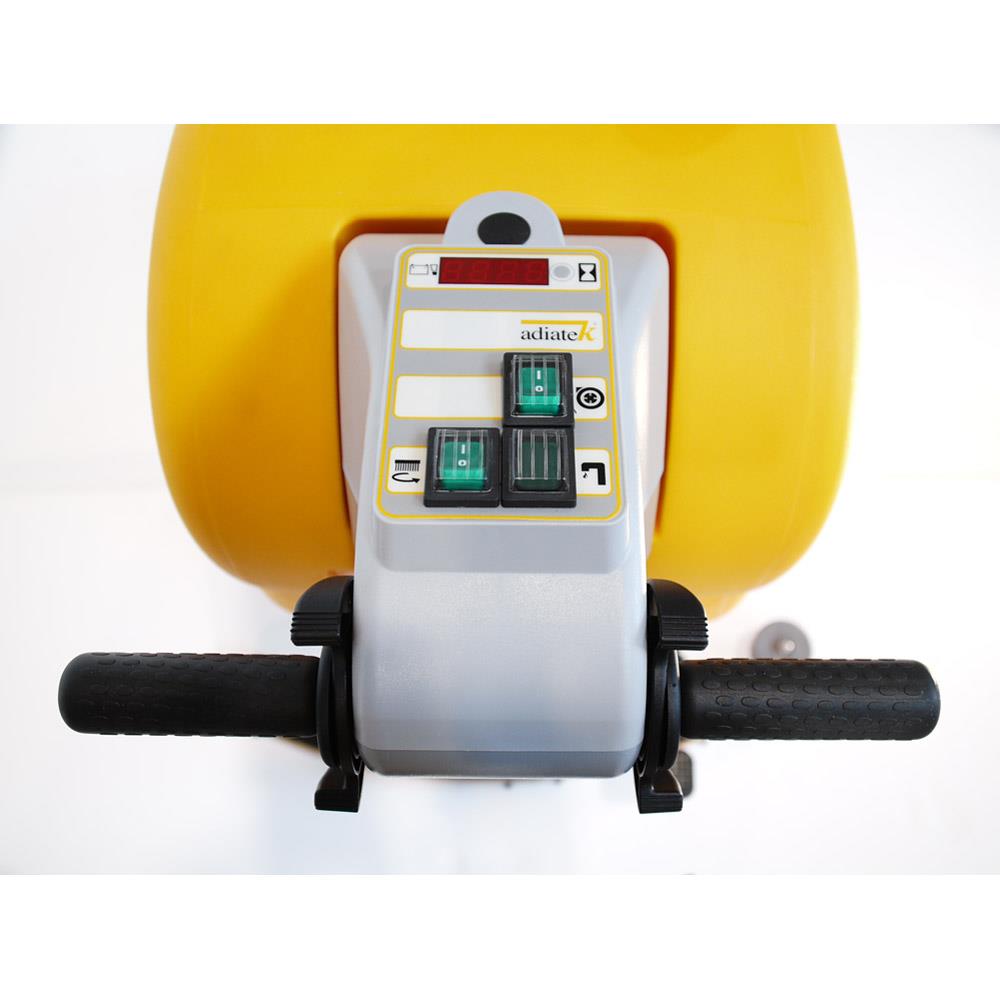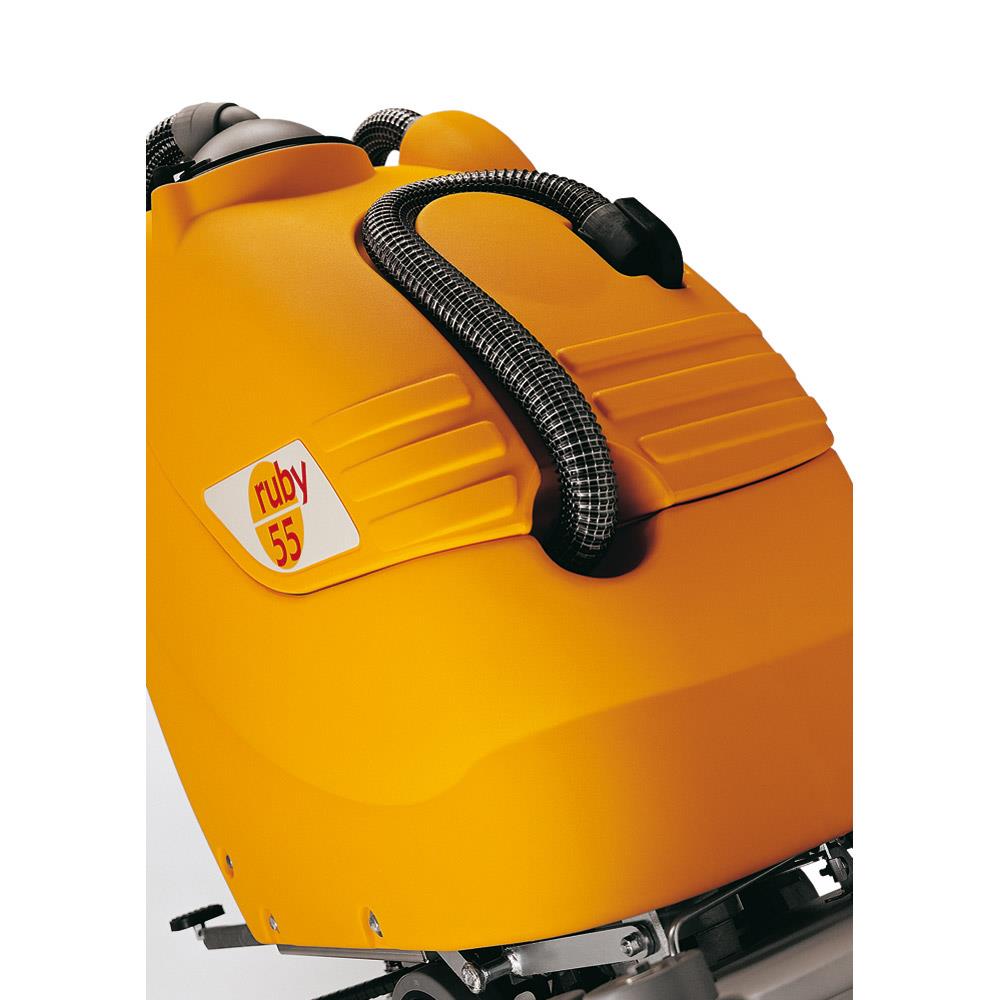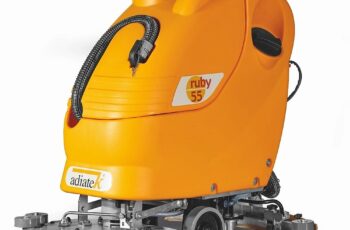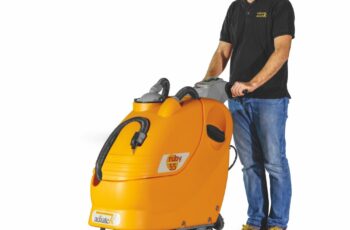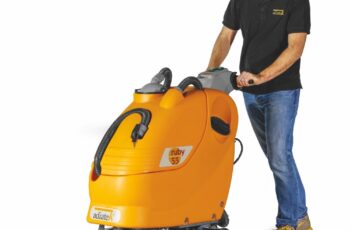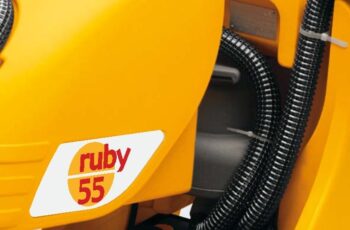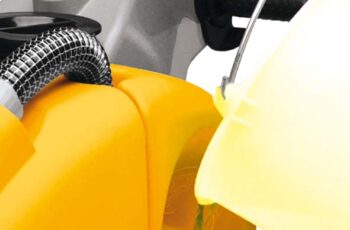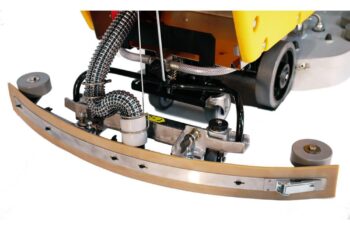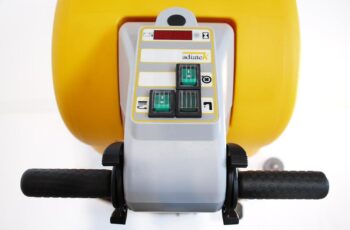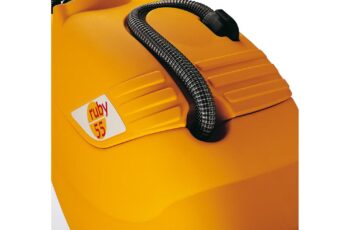 Theoretical working capacity: 1925 / 2200 m2/h
Floor cleaning machine, battery-driven, with brushes base group of 55 cm.
Description
Theoretical productivity: 1925 / 2200 m2/h.
It is a floor cleaning machine provided with a two counter rotating brushes with a cleaning width of dia 55 cm. The two models differ from each other in terms of the electric traction system.
The weight applied on the brushes is adjustable by the operator depending on the type of floors to be cleaned.
In the traction version it is possible to adjust the brushes angle in order to have them helping the traction. Thanks to its strong structure, the easy maintenance and the simple controls, working with Ruby becomes very simple having also a high cleaning quality.

Technical Data
– Squeegee width: 770 mm                                           – Brushes motor: 420 Watt
– Motion system:                                                             – Maximum gradient: 2%
55:   semiautomatic

55t:  automatic
– Suction motor: 570 Watt                                             – Suction vacuum: 120 mbar
– Machine dimensions:                                                   – Battery compartment:
L: 1140 mm                                                                    L: 342 mm

H: 1053 mm                                                                   H: 350 mm

W: 586 mm                                                                    W: 300 mm
– Machine weight w/o battery: 74/84 kg
– Traction motor – 55t: 120 Watt                                  – Movement speed – 55t: 4 km/h
– Class: III                                                                         – Protection level: IP 23
– Loudness: 66.2/67.6 dB (A)