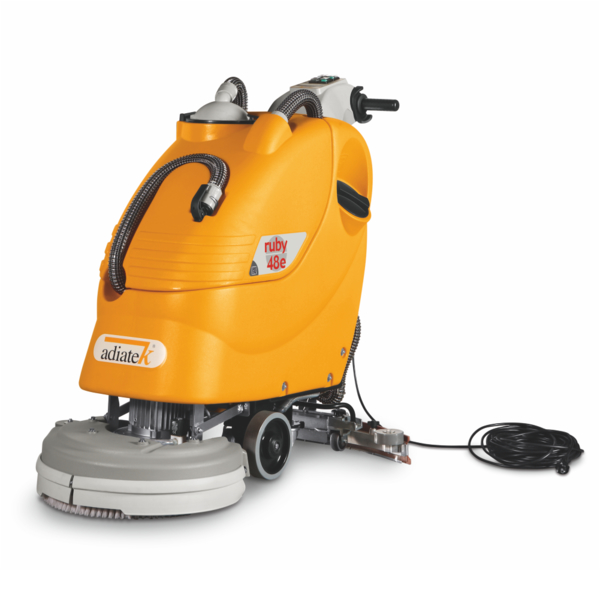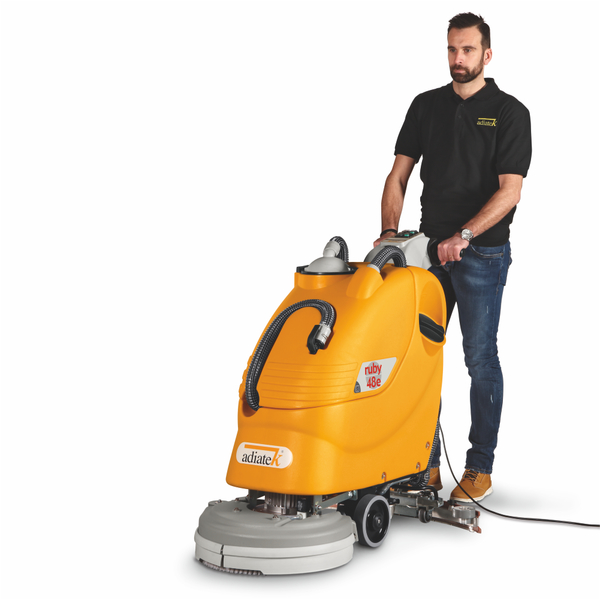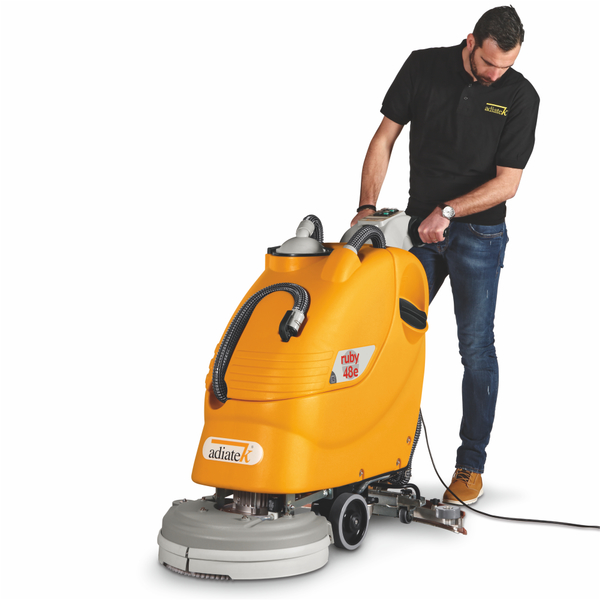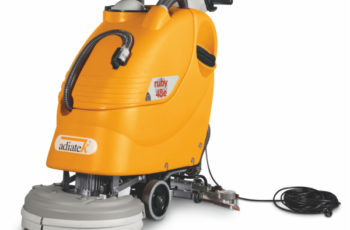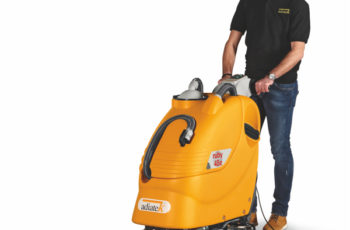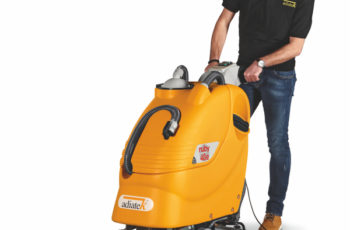 Theoretical working capacity: 1700 m2/h
Ruby 48e is the cable powered, single brush version with a 48,5 cm cleaning path.
Description
RUBY 48e is the single brush, cable powered version with a cleaning width of 48,5 cm.
There is the possibility to adjust the angle of the brush in order to have it helping the traction.
This single brush version is provided with the automatic brush docking without manual intervention and it is particularly indicated for small environments inside school or hospitals and so where it is necessary a frequent brush cleaning. It is particularly indicated for small environments possibly free of obstacles where the power cable does not represent a problem during work.
Ruby models are also particularly silent thanks to the soundproofing system of the suction motor patented by Adiatek.

Technical Data
– Squeegee width: 770 mm                                                            – Brushes motor: 750 Watt
– Motion system: semiautomatic                                                   – Maximum slope: 2%
– Suction motor: 400 Watt                                                              – Suction depression: 110 mbar
– Machine measurements:
length: 1185  mm

height: 1053  mm

width (without squeegee): 530  mm
– Machine weight: 70 kg                                                                  – Class I
– Degree of protection: IP 23                                                          – Loudness: <70 dB (A)