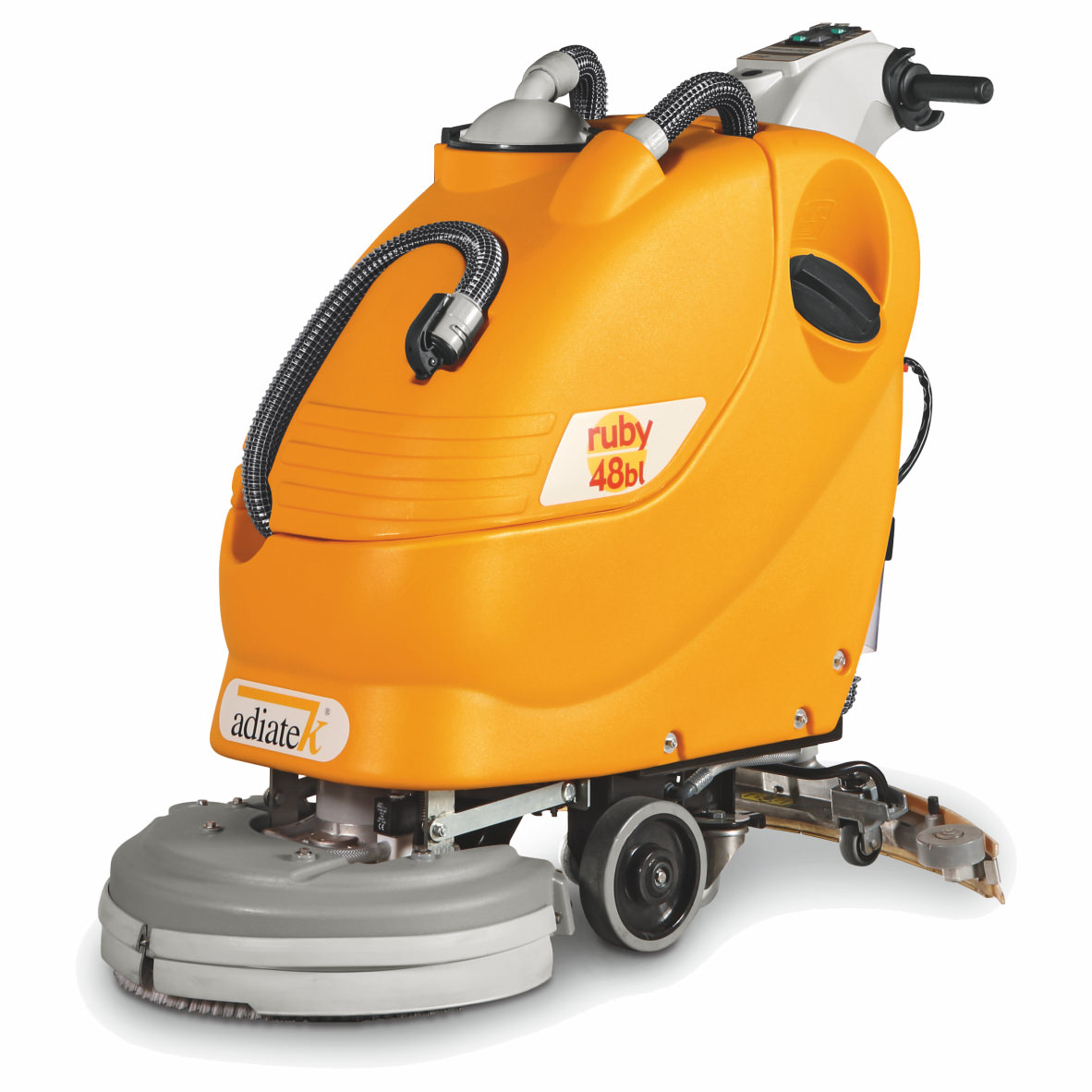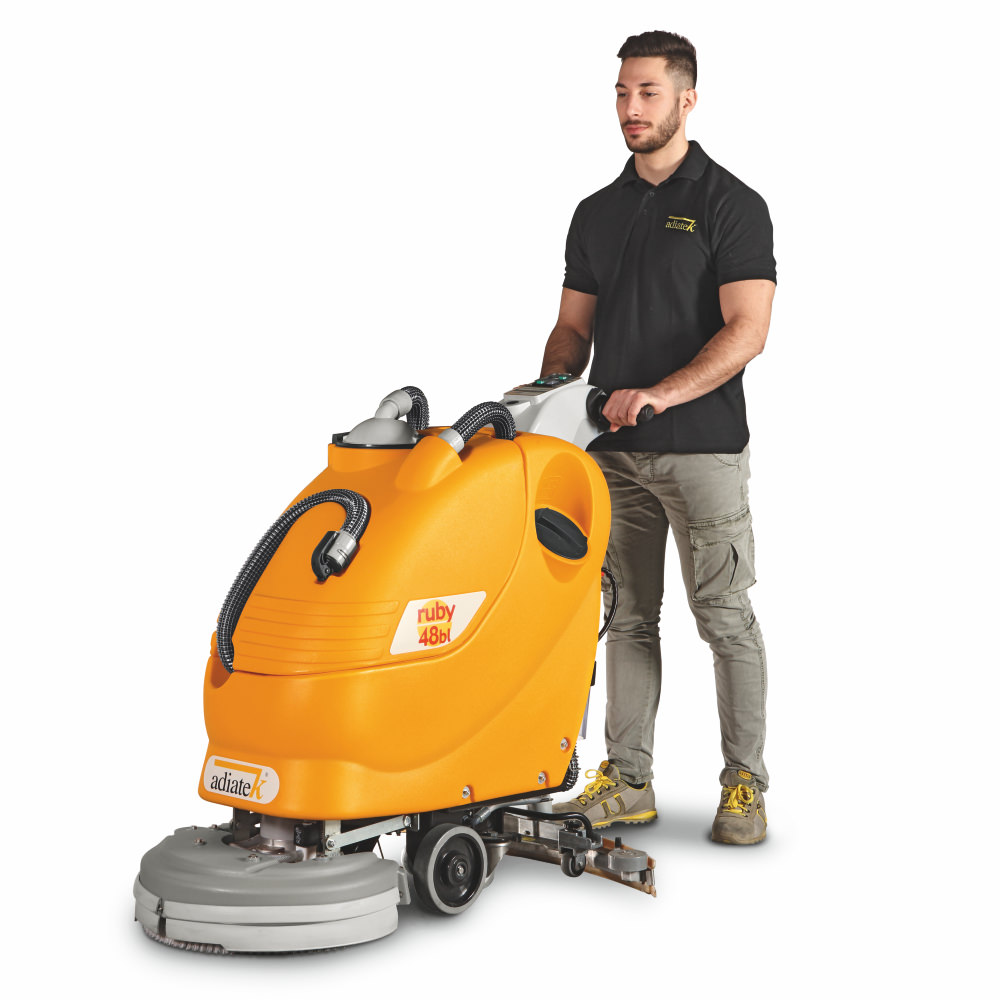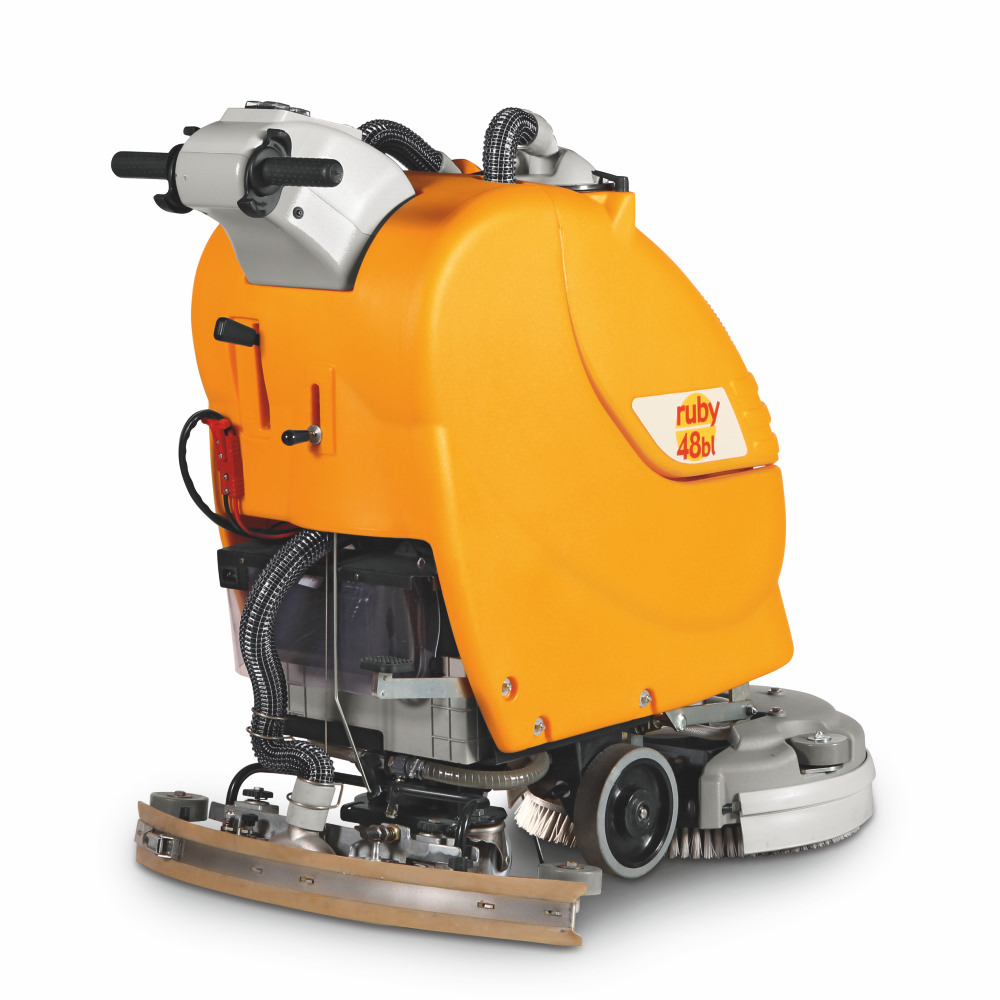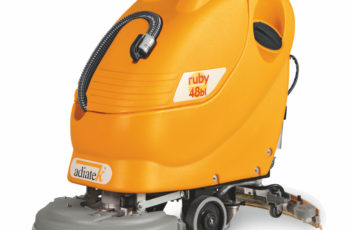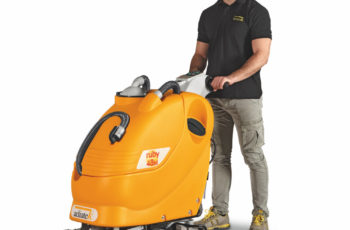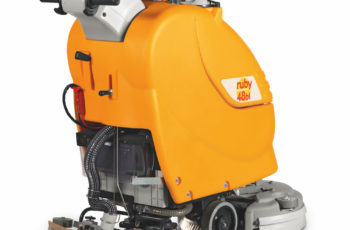 Theoretical working capacity: 1700 m2/h
Ruby 48bl is the battery powered, single brush version with a 48 cm cleaning path.
Description
Ruby 48bl is a single brush floor cleaning machine optimized in its price and performance.
The machine keeps all the main features of the ruby series and its large tanks capacity and the great agility makes it a machine suitable for all kind of environments where a great working efficiency combined with a low price is required.
Few intuitive buttons make the Ruby 48bl easy to use and to maintain, even for an inexperienced operators.

Technical Data
– Squeegee width: 770mm                                                             – Brushes motor: 350 Watt
– Motion system: semiautomatic                                                   – Maximum slope: 2%
– Suction motor: 450 Watt                                                              – Suction depression: 120 mbar
– Machine measurements:
length: 1195 mm

height: 1053 mm

width (without squeegee): 530 mm
-Machine weight (without battery): 66 kg
– Traction motor: —                                                                         – Speed: —
– Battery van:
length: 342 mm

width: 340 mm

height: 295 mm
– Class: III                                                                                          – Degree of protection: IP 23
– Loudness: <70 dB (A)