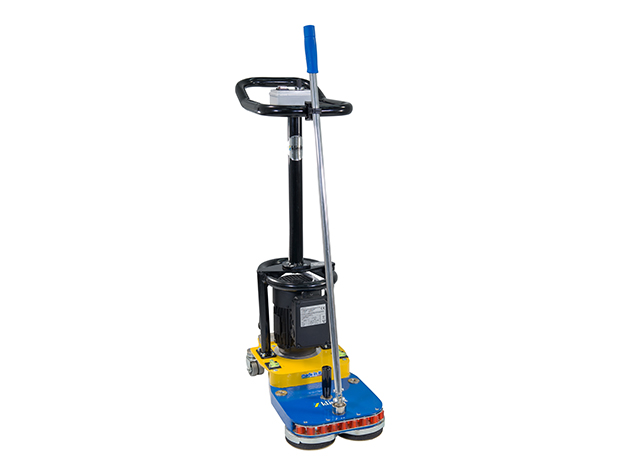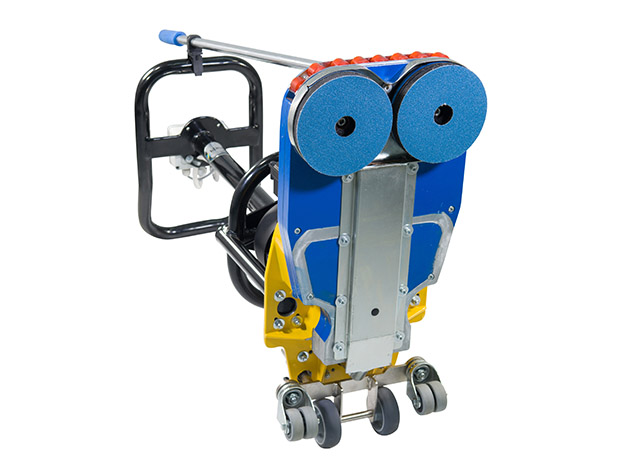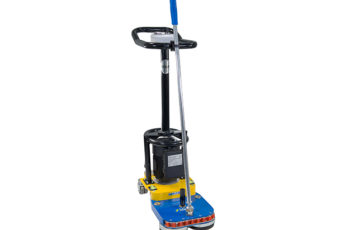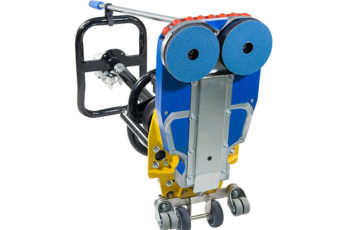 Wood sanding machine with twin counter-rotating heads
Description
Compact and powerful sanding machine with twin counter-rotating heads. It quickly levels very close to the wall thanks to its two counter-rotating heads which are perfectly balanced. Minitimba is easy to be used even by operators with little experience. Directional wheels drive Minitimba in all directions with the same easiness of a computer mouse. It is ideal for both finishing works and levelling screeds. Light and easy to carry. Designed to work in tight spaces but its great effectiveness allows it to work even in bigger ones. The top handle improves the quality of work allowing to operate in a stand-up position and thanks to the innovative directional and swivel rod, Minitimba is extremely easy to maneuver.
NEW directional system
Thanks to the new directional and swivel rod, work with Minitimba is even easier and more comfortable. With 4 different working positions the new Minitimba meets all the needs of the operator.